ABOUT
Westman Chapter
The Westman Chapter sponsors professional development presentations and special events every year. The Chapter membership may include practising professional Engineers and Geoscientists, Interns enrolled with the Association, and lay members as identified in the by-laws of the Chapter.
Chapter Boundaries
Most Westman members live and/or work in southwestern Manitoba. For purposes of membership, the boundaries of the Chapter generally coincide with the areas within postal codes: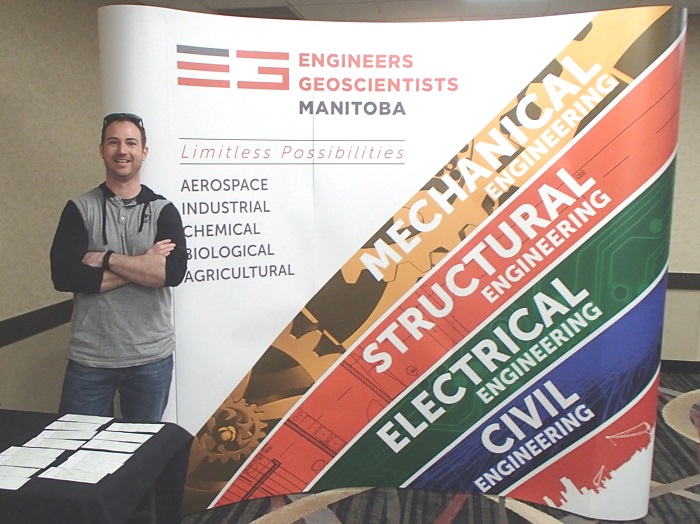 (Kyle Cumming, P.Eng., Westman Chapter Treasurer, 2017)
Chapter Events
Mar 20, 2018 -
Made in Manitoba Climate and Green Plan
Dec 13, 2017 -
Inspection and Non-Destructive Testing
Dec 13, 2017 -
Climate change impacts in Manitoba
Nov 24, 2017 -
Types of Flow Meters and Process Integration
Oct 13, 2017 -
Titan Environmental Presentation
Oct 13, 2017 -
Westman Chapter Annual General Meeting (AGM)
Search the Events calendar.
Executive Committee (2016/2017)
Executive Meeting Minutes
Meeting (#211) - February 8, 2018 (PDF)
Meeting (#210) - December 21, 2017 (PDF)
Meeting (#209) - October 13, 2017 - Annual General Meeting (PDF)
Annual Reports
2016/2017 Annual Report (PDF)
2015/2016 Annual Report (PDF)
2014/2015 Annual Report (PDF)
Chapter Constitution
Westman Chapter Constitution (PDF)
(17 November 1993, revised 31 March 1999)